February 29, 2016 4:19 am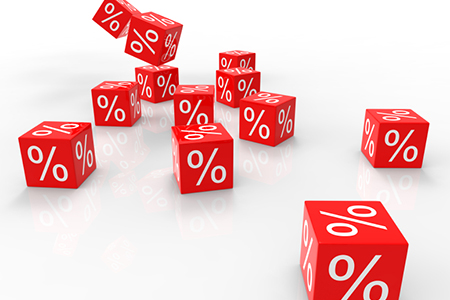 Mortgage rates reversed course last week, falling back to the second-lowest point of the year. According to Bankrate.com's weekly report, the benchmark 30-year fixed mortgage rate declined to 3.80 percent, making the monthly payment on a $200,000 loan $931.91.
The average 15-year fixed mortgage rate slipped as well, to 3.09 percent. The larger, jumbo 30-year fixed mortgage rate fell to 3.70 percent. The 5-year adjustable mortgage rate decreased to 3.24 percent, and the 10-year adjustable mortgage rate lowered to 3.61 percent.
The rate retreat can be attributed to lowering oil prices, stock indices and bond yields, which unwound much of the previous week's rate increase.
Source: Bankrate.com
Published with permission from RISMedia.