April 28, 2016 12:31 am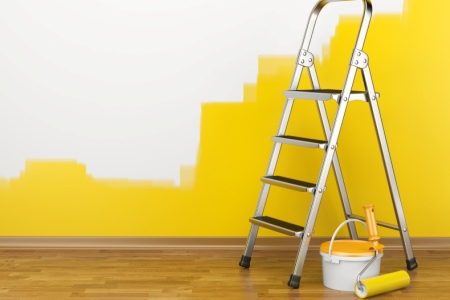 Eight in 10 taxpayers receive refunds each year. Most will obtain their refunds in May or June—ideal months for paint projects. What better way to purpose your tax refund than improving your home with paint?
Because paint is a relatively inexpensive product, your refund doesn't have to be substantial to have an impact. According to the Paint Quality Institute, supplies for an interior painting project cost less than $100. In fact, if you're a taxpayer receiving the average $2,800 refund, you can feasibly repaint the entire interior of your home!
Exterior painting is more costly, but your refund may cover a significant portion of the expense, including the product. The quality of ordinary exterior paint lasts for about four years; 100 percent-acrylic latex paint lasts 10 years. Purchasing a durable product is ultimately more cost-effective than buying a less expensive alternative.
Consider spending your refund on small-scale paint projects, too, such as a applying a fresh coat on the front door or an accent color in a built-in feature. These minor improvements will have major effects come resale.
Keep in mind, also, that if you run a home-based business, some of your painting expenses may be tax-deductible on next year's return. Be sure to consult with your tax professional to determine your eligibility.
How are you purposing this year's refund? Will you invest it back into your home?
Source: Paint Quality Institute
Published with permission from RISMedia.