May 3, 2016 6:43 am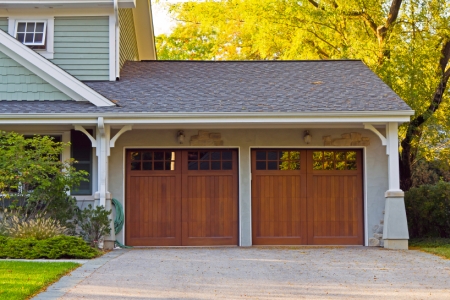 Is that home improvement really worth its cost? New garage doors may be!
According to ContractorQuotes.us, a Web-based contractor referral service, a garage door replacement can increase your home's value by an average of $1,410. The project costs an average of $1,595, recouping 88.4 percent of your investment.
One pitfall, however, can skew those numbers unfavorably. Homeowners should avoid making these common mistakes when selecting new garage doors, the site advises:
• Selecting a style that clashes with your home
– Like the front door, garage doors are visible to passersby. Choose a design that complements your home's exterior style.
• Neglecting the weather
– Are strong winds common in your area? If so, make sure to select a solid garage door that withstands the elements.
• Installing a garage door without insulation
– Insulated garage doors attached to the home lend greater energy-efficiency overall. They keep both cold and warm weather out, resulting in less expense on heating and cooling.
• Forgoing a professional
– Seek the help of a professional to install the new doors. Dealing with the springs can be dangerous for inexperienced homeowners.
The site features more data related to other home improvements, as well, including how much you can expect to pay for a project, as well as how much of that investment you can expect to regain.
In our next segment, we'll take a look at the value of replacing entry doors. 'Till then!
Published with permission from RISMedia.